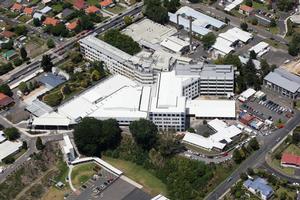 A man has died from a gunshot wound in Tauranga Hospital.
Police were called to the hospital after a report of a man being shot outside the emergency department.
Doctors and nurses immediately attended to the man, who had suffered a gunshot wound to the chest.
Despite their efforts, they were unable to save the man, who died a short time later, police said.
He was believed to be 76 years old.
Police say they are not seeking any other person in relation to the shooting.
The man's death has been referred to the Coroner.
- NZ HERALD STAFF