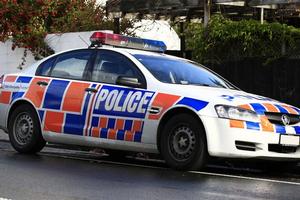 The jury has retired overnight in the case of former Christchurch police officer Nathan Connolly who has been charged over free-sex liaisons with a sex worker.
Justice Christine French finished her summing up in the four-day trial this afternoon and the jury began its deliberations mid-afternoon in the High Court at Christchurch.
The Crown said the free sex amounted to corruption. But the defence said it was part of an on-going sexual relationship between the pair and 31-year-old Connolly believed he was cultivating an informant.
Connolly, who is no longer a police officer, denies charges of accepting a bribe from the sex worker, and two charges of inducing sexual connection by threat.
Crown prosecutor Anne Toohey said that Connolly and the woman had a commercial relationship - he paid money and she gave him sex. But it stopped when Connolly found a way to get sex for free.
The woman went to the police station where Connolly was on duty to pick up her partner.
Connolly used the association with her partner to find out her full name and that she didn't have a driver's licence.
"He is a police officer, he can arrest, he can check relationships, he can check up on people. They were all lawful powers the police have and use every day, but when they are used for personal gain by a police officer it is corruption," Ms Toohey said.
He was short of money, and once he had leverage to use that power she had no chance.
The woman said she hated giving him sex for free, but when he pulled her over for traffic offences he told her she would get about $1000 worth of tickets and he could get her car towed, she said.
In Connolly's police interview he said he was trying to cultivate the woman as an informant. The court heard that it was police policy for a male officer never to meet a female informant on their own, and every time they did meet, the officers had to tell their supervisor.
This was not done, and there were no notes in Connolly's police notebook to say the meetings took place, Ms Toohey said.
She realised the extent of the power he could use over her, and that he was corrupt.
He had sex with the woman in a police vehicle and when he was on duty in uniform, Ms Toohey said.
Her consent to sex was induced by his threats. He was something ugly in her life and a problem.
Defence counsel Jonathan Eaton said the jury had an enormous responsibility because Connolly was a police officer, and policemen were no less vulnerable to human failings than anyone else.
He said a lot of the evidence was not in dispute.
Their history was significant, Mr Eaton said. It was an ongoing sexual relationship - he was a regular, and qualified for discount from her. He talked to her and they saw a lot of each other and got on well.
She was unaware he was a police officer, and it made her feel awkward, embarrassed and shocked when she found out, but they continued to have their relationship, he said.
One thing changed though - she had a nervous apprehension hanging over her from her partner. He was violent and anti-police and she knew she would be in trouble if he found out about Connolly, Mr Eaton said.
When Connolly pulled her over for the driving offences he used his lawful discretion and warned her instead of writing a ticket. They then ended up doing what they did on every other occasion that they were together even though he was on duty and in a police car, he said.
She asked him what would happen if he got caught and he told her he would have to say he was arresting her. The awkwardness meant she didn't ask him for money.
She said she thought he would pay afterwards, but became scared and didn't ask for the money, he said.
He thought she was into kinky sex in a police car and so she didn't charge him.
Connolly believed he was cultivating an informant, but people were starting to talk. There were rumours that she was a nark. She felt she was in physical danger and she was getting worried.
She told the police she was scared. She had to make herself safe, so she blamed the police officer, Mr Eaton said.
"If he had paid we wouldn't be here, it is just about the money," he said.
If she was intimidated and scared in this relationship Connolly was truly sorry for that. There has been a genuine misunderstanding if it happened that way, Mr Eaton said.
The jury will resume their deliberations from 9.30 tomorrow morning.
- NZPA