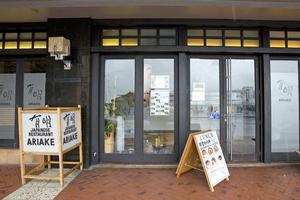 Just months after winning a battle with Immigration New Zealand to bring in from Japan the staff it needs, Auckland's oldest Japanese restaurant looks likely to lose the war with its Japanese investors.
The Ariake Restaurant and Sushi Bar has had four consecutive years of losses, and owner TFK Corporation, whose shareholders include Japan Airlines, intends to shut the restaurant by March - 30 years after it opened.
A TFK spokesman would not disclose the Ariake's trading losses.
Manager Miyuki Sakairi said the staff "are just absolutely shocked and upset. It is a day we thought never will come".
"Many of our customers keep reminding us that Ariake is more than just a restaurant, because in the days before fast food, sushi and mass Asian immigration, it was through us that they first experienced Japanese and Asian cuisine and culture."
In an attempt to keep its cuisine authentic, Ariake has always employed chefs directly from Japan, but that practice recently hit a snag.
Immigration New Zealand changed its work policy during the recession to one of "Kiwis first", to favour New Zealand's unemployed.
Ms Sakairi said at the time that unemployed New Zealanders deemed "suitable" by the immigration service to work as Japanese chefs at the restaurant couldn't even tell the difference between sushi and sashimi.
"Now, we have the best Japanese chefs in New Zealand, but even that doesn't seem to be enough to turn our business around," she said.
The restaurant would ask its regular customers to help bring more people through its doors over the next few months in a last-ditch effort to convince its owners to keep the business running, Ms Sakairi said.
Twenty-five staff would lose their jobs if the restaurant closed.
In its heyday, Ariake supplied aircraft meals for Air New Zealand and Japan Airlines and hosted many international visitors, including Japan's Crown Prince Naruhito and Princess Masako when they visited New Zealand in 2002.
Grandmother Mary Burgess, a regular diner at Ariake since the 1980s, said: "It used to be the place we would always challenge friends to go if we wanted to try something really exotic and not the usual steak and chips."
TFK's representative in New Zealand, Yukio Arai, said increasing competition and operational costs were behind the corporation's decision to pull out.
"It [closure] is still not 100 per cent confirmed," Mr Arai said.
"I think head office will have a change of heart if Ariake can turn around over the next few months."