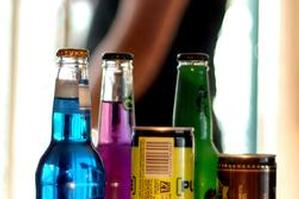 New Zealand experts are disputing a British study that drink-spiking with date-rape drugs is an urban myth.
A Kent University study of more than 200 students found many women blamed the effects of a "bad night out" on date-rape drugs when they had drunk excessively.
The researchers said many young people were in "active denial" that drinking could leave them incoherent and incapacitated.
More than half of the respondents said they knew someone whose drink had been spiked, but the researchers said police had found no evidence that rape victims were commonly drugged with substances like Rohypnol or GHB.
But NZ Rape Prevention Education director Kim McGregor said she knew of women who had been left permanently disabled as a result of date-drug spiking.
"We've been in contact with some people who have lost their voice more or less permanently ... Some have had hearing damage.
"There have been significant lifelong effects from the administering of date-rape drugs because the person who's administering it isn't particularly careful about the amount that's administered. Potentially it can be administered through a dosage that is particularly physically debilitating and potentially lethal."
Victoria University criminologist Associate Professor Jan Jordan said the "date-rape drug of choice for most perpetrators still is alcohol".
"It's that role of alcohol in sexual assault that still seems by far to be the most problematic and perpetrators actually know that just getting a woman drunk is one of the easiest ways to actually get her to say yes or to be able to ignore the fact that she hasn't said yes."
Detective Senior Sergeant Neil Holden, national co-ordinator for the adult sexual assault and child abuse team, said drink-spiking was a reality. He said sexual assaults were under-reported, especially if people had difficulty remembering the details, as they would in the case of being drugged. It was important that sexual assaults were reported, and reported early so drugs could be detected.
This year, Australian researchers found that none of 97 young men and women admitted to two Perth hospitals over 19 months claiming to have had their drinks spiked had in fact been drugged.
- NZPA