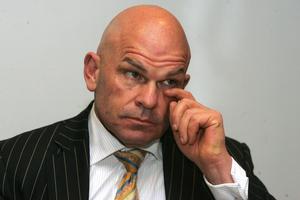 Local Government Minister and Act Party leader Rodney Hide appears to be using his position as a minister to fundraise for his party.
Mr Hide has invited regional councillors and the public to attend a breakfast in Christchurch on November 4 to hear him speak on the future of the local government sector - if they pay $45 each.
Environment Canterbury councillors were previously upset they were not sent invitations to hear Mr Hide speak, he said.
So this time he sent them invitations and they are upset at the fee.
Mr Hide said it was "up to them" if people chose to attend the function.
"Anyone can come along and her me speak any time they like, but I also speak as party leader so I've also got a responsibility as party leader.
"I'm not charging as a minister I'm actually going along to speak as party leader," he told reporters.
"I like to think that taxpayers get value for money on behalf of the Act Party and Rodney Hide."
Prime Minister John Key said there was no problem, depending on what Mr Hide would talk about.
"If it's a genuine part of explaining your portfolio and communicating with audiences well, obviously, ministers don't charge for that."
Mr Key had been paid for giving speeches in "very rare circumstances" but he always donated the money to charity.
Labour leader Phil Goff said Mr Hide charging was a "real rort".
"I think it's utterly unacceptable that any minister should charge people to hear him speak about his area of responsibility.
"I've never heard of any minister charging to have him or her speak on the area they've been given responsibility for."
People should have access to the minister without having to "line the coffers of the Act Party".
- NZPA