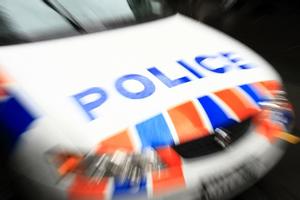 Police have not ruled out a gang connection after the suspicious death of a Waikato teenager yesterday.
Kaine Ernest Lewis, 17, was found lying in a driveway on Tawa St, Murupara, about 1.50am. The Kaingaroa teen was rushed to Rotorua Hospital but pronounced dead on arrival.
His death comes nine months after 16-year-old Jordan Herewini was run down and killed on the front lawn of his Murupara home.
Nine people, including Mongrel Mob associates, are awaiting trial on charges relating to Jordan's death.
Residents and a witness told the Herald on Sunday that Mongrel Mob and Tribesmen gang members were on Tawa St in the run-up to Kaine's death.
Rotorua acting area commander Inspector Greg Sparrow said a gang member from Kaingaroa had been arrested over an unrelated bail breach.
A teenager living on Tawa St said Kaine was staying with relatives when he died.
She said there was an altercation between gang members moments before she saw Kaine lying on the ground and she thought he may have been hit by a vehicle.
"I went and helped him ... it all happened outside my house," she said.
"I was just holding his head up, it was bleeding hard-out. He was asleep."
Sparrow could not say how Kaine died but said a post mortem had been carried out.
Police and Environmental and Scientific Research scientists were continuing a scene examination around the area Kaine's body was found. Witnesses were being spoken to and extra police had been deployed to the area.
"The death of a 17-year-old boy is a tragic loss of life and our priority is to remain focused on the job and ensure the investigation is bought to a successful conclusion for the family, [and the] Murupara and Kaingaroa communities."