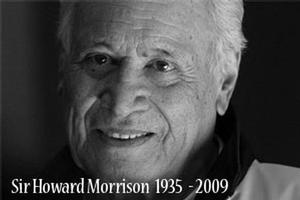 New Zealander entertainer Sir Howard Morrison has died aged 74.
A family member said Sir Howard had become ill while visiting Rarotonga last week. His condition had not improved since his return a few days ago.
The Herald understands that his son and daughter had taken a group to the Cook Islands on an educational tour.
Here is the latest selection of your tributes and memories of Sir Howard Morrison: