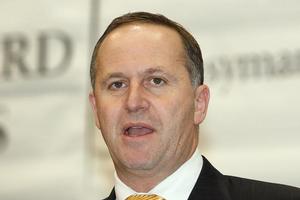 New Zealand is ready to offer assistance to Indonesia after a large earthquake killed at least 46 people and injured hundreds more, Prime Minister John Key said today.
Wednesday's 7.0 magnitude earthquake sent terrified residents rushing out onto the streets of the capital, Jakarta and in towns and villages closer to the epicentre in West Java.
Government agencies said the death toll was likely to rise, as some affected coastal areas remained out of contact.
Mr Key said he was concerned to hear about the earthquake and saddened at the loss of life.
"The New Zealand post in Jakarta has been busy checking the wellbeing of all New Zealanders registered with the embassy, but at this stage there is no reason to believe any New Zealanders have been killed or injured," Mr Key said.
"To my knowledge New Zealand has not been asked for assistance by the Indonesian Government, but (we) stand ready to consider any requests that might be made."
At least 46 people were killed in West Java, and more than 18,000 houses as well as offices, mosques and other buildings were damaged, Indonesian authorities said.
Forty-two people were listed as missing in landslides triggered by the quake.
More than 170,000 Indonesians were killed or listed as missing after a 9.15 magnitude earthquake off Indonesia's Aceh province on Sumatra island triggered a tsunami in December 2004.
A total of 230,000 people died in Indian Ocean countries.
Indonesia's seismology agency put the magnitude of Wednesday's quake at 7.3 with the epicentre 142 km (88 miles) southwest of Tasikmalaya, in West Java.
- NZPA