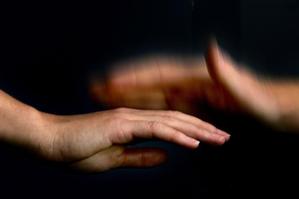 A bid by an Act Party MP to change the law that bans smacking is doomed because National will vote against the bill in Parliament.
John Boscawen drafted the member's bill, which would make it legal for parents to lightly smack their children.
It has been in the ballot since March and was drawn today.
That means there will be a first reading debate on it, but that is as far as it will go.
An overwhelming defeat is likely because Labour, the Greens and the Maori Party will almost certainly join National in voting against it.
Having the bill on Parliament's agenda offered Mr Key an opportunity to change his mind about leaving the law as it is after the referendum result which showed nearly 87.4 per cent of voters do not want a light smack to be a criminal offence.
He did not take it and is standing by the decision he announced on Monday, which was to strengthen assurances that the police and welfare authorities will not prosecute parents who lightly smack their children.
The law as it stands bans smacking for the purposes of correction but the police have the discretion not to prosecute for inconsequential smacks.
"The National Party will be voting against the bill," Mr Key told reporters.
"I've given New Zealanders an absolute assurance that if the law doesn't work I will change it and I don't need a member's bill to do that."
Mr Key said all the statistics showed the law, which was passed in 2007, was working the way Parliament intended it to.
"We've had 33 complaints, we've had one withdrawn prosecution," he said.
"I gave this due consideration. I feel very strongly I've got a message from New Zealanders and they want a degree of comfort.
"I'm going to try and provide that comfort, I'm very firm in the view that I can deliver that comfort that the law is working."
Mr Key said the message from the referendum was that there was "some unease" about the law.
"It didn't ask the question about whether the law should be changed," he said.
"I think that's a more difficult issue."
Mr Key could have allowed his MPs a free vote on Mr Boscawen's bill but he decided against that as well.
"I'm comfortable that I have the support of the National caucus," he said.
Mr Boscawen said he was very disappointed by Mr Key's decision.
"I don't think giving parents comfort is sufficient when 87 per cent of New Zealanders say that they don't believe a smack as correction should be illegal," he told NZPA.
"The prime minister and the National Party make a grave mistake when they ignore those 87 per cent of people."
Mr Boscawen rejected Mr Key's assertion that the law was working.
"How do you know a young child doesn't come home and give the fingers to their parents, or say to their parents `you can't touch me'," he said
"John Key doesn't know how many parents are frightened to physically discipline their children if all other methods have failed."
- NZPA