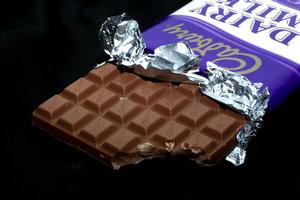 Cadbury is sweet with the Auckland Zoo again.
The zoo says it is delighted at Cadbury New Zealand's decision to remove palm oil from its dairy milk chocolate range, and commends the company for listening to its customers.
The firm started using palm oil recently as part of a cost-cutting exercise which also saw the 150g and 250g bars shed about 20 per cent of their weight.
But it obviously didn't expect such a public outcry.
Environmentalists called for a boycott over concerns palm oil production damaged rainforests. Auckland Zoo pulled Cadbury's products from its shelves because diminishing rainforests threatened orang-utans and Green MP Sue Kedgley urged shoppers to send a message through their selection.
Cadbury New Zealand managing director Matthew Oldham said the decision to bring back the old recipe was a direct response to consumer feedback.
"At the time, we genuinely believed we were making the right decision, for the right reasons.
But we got it wrong. Now we're putting things right as soon as we possibly can, and hope Kiwis will forgive us."
Cadbury had purchased only certified sustainable palm oil, but regardless, the public had spoken, he said.
Production of the cocoa-butter-only chocolate will resume in a few weeks.
Cadbury said the price would not be affected by the move.
"It's fantastic to see an iconic and trusted brand like Cadbury's taking such a leadership role in this way," said Auckland Zoo director Jonathan Wilcken.
"This is a bold move, and one that they can be very proud of."
Palm oil production was responsible for the rapid destruction of rainforest habitats and remained the single greatest threat to the existence of orang-utans, and many other South East Asian wildlife species.
"The most important thing we can all do for orang-utans and the South East Asian rainforest eco-system is to stop consuming palm oil," Mr Wilcken said.
"Auckland Zoo will be proud to reinstate Cadbury's palm oil-free chocolate at its zoo outlets as soon as it becomes available."
- NZPA