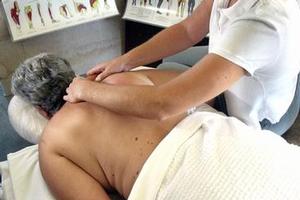 State health insurer ACC has announced a funding cut for physiotherapy, with one rehabilitation industry group saying people will be permanently disabled because of it.
Hailing the cuts as a new approach, the state health insurer's client co-charging scheme, announced today, reduces the amount of money ACC pays for treating accident victims, requiring physiotherapists to bill injured people directly.
A message on ACC's website said the costs of physiotherapy were "unaffordable for levy payers".
"The key change from clients' perspective is that physiotherapy provided without charge through the Endorsed Provider Network will no longer be available from 16 November," the corporation said.
The move followed a March announcement from ACC Minister Nick Smith, who said the organisation would cut entitlements in response to a blow-out in treatment costs.
The care was budgeted to cost $9 million when introduced in 2004, but was now costing $139 million and was projected to rise to $225 million by 2011-12 with no equivalent rise in rehabilitation rates.
New Zealand Society of Physiotherapists president Jonathan Warren said the cuts meant some people in need of treatment wouldn't be able to afford care -- in some cases, leading to permanent disability.
"If a patient doesn't get early treatment for an injury, recovery can take much longer and their health may suffer in the long run. In some cases a simple problem, untreated, can lead to permanent disability."
The society had argued strongly with ACC to make treatment available to low-income earners, with no success, he said.
Each clinic would choose how much to charge, with no oversight from ACC.
However, the cuts would drive some therapists out of business, as physiotherapy was already underfunded, he said.
"It is short-sighted of the Government not to address this. Untreated injuries will end up costing the Government much more in health and social dollars," he said.
- NZPA