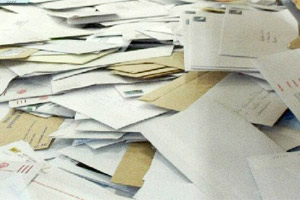 A package which caused the evacuation of Auckland International Airport's mail centre contained a hand grenade.
The bomb squad was called about 10.30am and the package had since been removed to be examined, Northern police communications Inspector Matt Rogers said.
The grenade was handed over to the armed forces explosives ordnance disposal team.
It is not clear whether a warning was received before the package was found, Senior Sergeant Gary Barber told NZPA.
The mail centre is some way away from the main airport and flights were not affected.
- NZPA