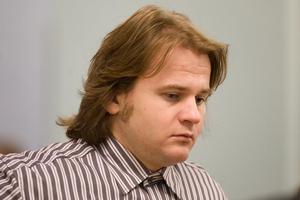 The Government has introduced a bill to Parliament that will remove the partial defence of provocation from the statute books.
Justice Minister Simon Power, who had previously announced his intention to bring in the bill, said today he hoped it would be passed by the end of the year.
"I don't believe the partial defence of provocation has any place on the statute books," he said.
"It wrongly enables defendants to besmirch the character of victims and effectively rewards a lack of self-control."
The Law Commission has twice recommended that the partial defence should be abolished, first in 2001 and again in 2007.
It has been under intense debate since Otago University tutor Clayton Weatherston argued he was provoked into stabbing girlfriend Sophie Elliott 216 times.
Weatherston pleaded guilty to manslaughter but the jury found him guilty of murder.
In another case last month, Ferdinand Ambach, 32, successfully used the partial defence in his trial for killing Auckland man Ronald Brown, 69.
His defence argued that Mr Brown came on strongly to Ambach and might have attempted to rape him, leading Ambach to lose control and beat him with a banjo before ramming the stem down his throat.
The bill should progress quickly through Parliament because the Labour Party also believes the partial defence should be removed and his put up a member's bill of its own to achieve the same result as the Government's legislation.
- NZPA