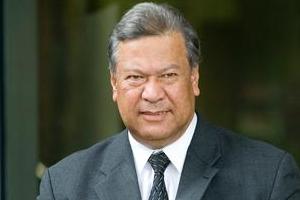 The jury in the Taito Phillip Field trial has retired for a third night without reaching a decision.
The jury of 10 has now been deliberating in the High Court at Auckland for more than 20 hours since last Thursday and will resume again at 9am tomorrow.
The former Mangere MP has denied 12 charges of bribery and corruption alleging he had Thai nationals carry out work on his properties in return for immigration assistance between, November 2002 and October 2005.
He has also denied 23 charges of wilfully attempting to obstruct or pervert the course of justice after allegedly trying to derail investigations into the work on his home.
The jurors returned briefly to court today to ask Justice Rodney Hansen how to proceed if there was a charge in which their decision was not unanimous.
They said they were setting aside charges where a unanimous decision could not be reached and moving forward.
"The way you proceed to achieve that goal is up to you," the judge replied.
He added that the way they were proceeding at the moment was sensible and practical.
- NZPA