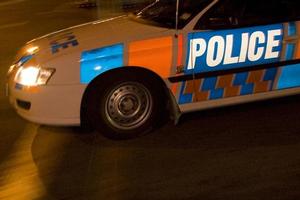 An African couple intervened in a vicious and random attack in Cambridge overnight that saw two men stabbed, one suffering serious head injuries, police say.
Detective Scott McDougall said a witness had said the man and woman were sitting on a park bench when the attack occurred, and physically intervened to stop it.
"The witness said the couple were of North African descent, describing them as male and female Somalis aged in their twenties who physically intervened in the attack," he said.
Mr McDougall said it was important for the investigation team to speak to the couple to get down what they saw and to also acknowledge their actions.
The attack on the men, aged 34 and 31, happened about 11.20pm at the intersection of Victoria St (State Highway 1) and Queen St.
Police believe a 23-year-old man was walking with a woman and took exception to the two men walking in front of them who were laughing at something.
Without warning, he approached the victims and tried to provoke them, punching one in the face, Detective Dean Schrader said.
The 31-year-old was then stabbed in the face and arm, leaving him with serious injuries. He underwent surgery this morning at Waikato hospital.
The other man was stabbed in the back. He is described as being in a stable condition in the hospital's High Dependency Unit.
Police found the alleged attacker at a Hamilton Rd house which they cordoned off.
"The AOS were called in on account of the random and serious nature of the attack," Mr Schrader said.
The man is currently in custody facing two charges of wounding with intent to cause grievous bodily harm.
Police say they have retrieved bloodstained clothing and a knife from the accused's home.
Victoria St between Queen and Alpha Streets is expected to remain closed for several hours .
- NZPA