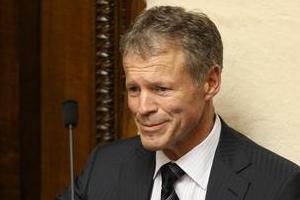 Politicians spent over $7.69 million of tax payer's money on accommodation and travel in six months.
The figures were released by the Speaker Lockwood Smith this morning.
MPs claimed a total of $4.166091m in expenses between January 1 and June 30 this year.
The Government alone spent over $3.5m on accommodation and travel expenses, including over $1.5m on "surface travel" around New Zealand.
When the two totals are combined, a figure of $7.697109 was paid out to all MPs.
Ministerial and MP expenses are calculated separately. Ministers' expenses are taken from a Department of Internal Affairs budget while MPs' expenditures come from Parliamentary Services.
Labour leader Phil Goff ran up the most expenses as an MP, while Foreign Minister Murray McCully's travel gave him the biggest bill of any minister, figures released for the first time today show.
The decision to release how much taxpayers' money MPs spend on costs such as travel and accommodation was made after outrage in Britain when details of politicians spending were made public.
When some parties began to release their information independently, Speaker Lockwood Smith announced a disclosure regime for all MPs' expenses would be developed.
Mr Goff's travels around New Zealand made him the biggest claimant outside of Cabinet, running up $124,480 in bills.
This was made up of $79,027 in surface travel, $35,035 in airfares, $10,294 in Wellington accommodation and $124 in out-of-Wellington accommodation.
Labour Junior Whip Steve Chadwick said today that the party welcomed the figures, which showed transparency but that Labour would not comment on individual figures.
"Analysis of the figures will show that it costs more for some Members to get to and from Wellington," he said.
"Also some have Wellington accommodation costs and some do not. Some Members have portfolios and responsibilities that involve extra travel."
Mr Goff's spending was dwarfed by the overseas travel of Mr McCully with $263,284 in international travel expenses from ministerial services.
Mr McCully also racked up $84,326 in internal ministerial expenses for accommodation and travel, as well as $6000 from Parliamentary Service in Wellington accommodation.
Today Dr Smith and Prime Minister John Key said the disclosure reflected "a commitment by members of Parliament to be open and accountable to the people of New Zealand".
"Information released today covers those expenses paid under the Speaker's Directions to individual members of Parliament by the Parliamentary Service for Wellington accommodation, out of Wellington accommodation, air travel and surface travel costs."
"Payments for travel under the inter-Parliamentary programme by the Office of the Clerk and for Ministerial travel and accommodation by Ministerial Services are also being released," they said.
The expenses were for the six months to June and will be released quarterly.
- NZPA and NZHERALD STAFF