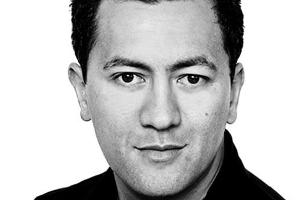 The man shot by an officer "engineered the confrontation" by making a 111 call and saying that an armed man was at his home, police say.
Detective Superintendent Rod Drew said police have reviewed 111 emergency calls allegedly made by Rob Mokaraka before Monday's shooting.
"It is now apparent that, having given a distinctive description of the angry man he said was armed with a concealed firearm, the man dressed himself to fit the description and waited for Police to arrive," Mr Drew said.
"After some verbal interaction with Police he advanced into the street and threatened Police who had responded to the 111 calls, with what appeared to be a firearm wrapped in a towel. When he refused to stop, an officer fired one shot and the man was disarmed," Mr Drew said.
He said the officer who shot Mokaraka provided first aid before ambulance officers arrived.
The 36 year-old is under police guard in Auckland Hospital and has undergone surgery.
He is in a stable condition and is expected to remain in hospital for a week or more.
Mr Drew said a decision on charges will be made in the next day or so.
"The officer who fired the shot is expected to complete a formal interview today, as are the other officers involved with the incident," Mr Drew said.
He said the officer is off work while he completes the full medical and psychological de-briefing required by the Police Trauma Policy and has not been stood down from duty.
- NZHERALD STAFF