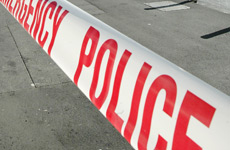 A woman found dead in Christchurch this morning disappeared while investigating a local man's threat to kill a stray cat, it was revealed tonight.
Kerry Leigh Downey, 52, was found dead on the Port Hills on the edge of the city this morning after disappearing on Monday night.
Ms Downey worked with local organisation, the Cats' Protection League, and a colleague said tonight the last time she was seen alive was when she went to save a young cat a man was threatening to kill in the suburb of Upper Riccarton.
"The person rang our office and said they had a stray cat ... they were going to hit it on the head if we didn't come and pick it up, so that's why Kerry went," Suzanne Heenan told One News.
She said staff knew something was wrong when Ms Downey didn't come home and now believed the job may have ultimately cost her life.
Ms Heenan said her own rule was not to pick up cats at night, but Ms Downey had gone out on twilight.
Detective Senior Sergeant Grant Wormald appealed for sightings of Ms Downey's car, a red 2001 Suzuki Alto, since Monday night.
The car was discovered in Neville Street, in suburban Barrington, in the early hours of this morning.
"Something really nasty has happened and we are calling on the public to help in putting away whoever is responsible," he said.
Mr Wormald said someone under stress may have been driving the Suzuki erratically after Ms Downey disappeared.
A police forensics team has been working at the block of flats where Ms Downey visited to try to help the cat.
- NZPA
By Jarrod Booker