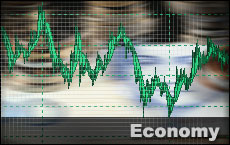 Many New Zealanders regard their homes as wealth "in the bag" and are leaving themselves vulnerable by saving less as a result, the Reserve Bank has warned.
It said an ageing population could prompt a fall in house prices and recommended the introduction of policies that would encourage wider savings for households.
In a paper Household Savings and Wealth in New Zealand, the bank expressed concern that the household savings rate, as measured by Statistics New Zealand, had declined markedly over the past 20 years.
It said the net worth of the household sector had almost doubled since 2001 and many homeowners appeared to be relying on capital appreciation in order to accumulate wealth.
"For many homeowners, the wealth associated with rising house prices is unrealised," the bank said in a statement.
"However the evidence suggests that many households may view this increase in wealth as 'in the bag' and may have lowered their savings from current income as a result."
The bank said that over the past four years, households had withdrawn an estimated $7 billion from housing by selling properties or increasing their mortgages.
While a "sizeable portion" of the equity withdrawn from houses had probably been reinvested in other assets, it said a significant amount would likely have been spent.
The bank warned there could be an increase in people trying to sell their homes as baby-boomers retired, potentially driving prices down.
"As the population ages and more households attempt to realise wealth built up through capital gains, doing so will require that there be enough willing and able new buyers of these assets at current (or higher) prices," it said.
The bank also said borrowing to support higher asset prices had largely been financed from abroad - which could make borrowers and lenders vulnerable to changes in interest rates or the continued willingness of overseas parties to provide funds.
The analysis paper was prepared as background for a presentation by Reserve Bank Governor Alan Bollard to the New Zealand Institute of Finance Professionals.
- NZHERALD STAFF