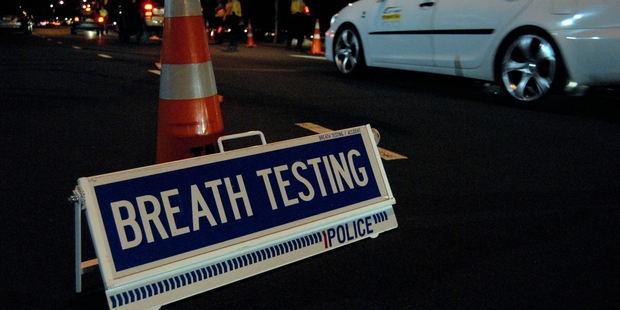 On a recent trip along the Northwestern Motorway I noticed, in the strip between Pt Chevalier and Te Atatu, strange things sticking out of the ground beside the road. Can you please explain their appearance and what they are there for? Christine Jamieson, Balmoral.
They are wick drains, 10,000 of which have been inserted into the ground to help remove sea water from thick mud as part of the Transport Agency's Causeway Upgrade Project.
The drains - made from plastic and fabric - are planted 10-15m deep in marine mud on both sides of the Traherne Island area. They work like elaborate drinking straws, and are placed 1.3m apart, draining water from deep underground to help with the consolidation of the layers of marine materials.
A 2 to 3m-deep layer of fill, or drainage blanket, using more than 26,000 truckloads of marble-sized quarry stones, has now been spread on top of the wick drains to help squeeze water out of the mud below, a process that will take up to 12 months.
When the results indicate that the ground is stable, construction
of new motorway lanes will start on
top of it.
Key features of the 4.8km-long project being delivered by the Causeway Alliance include widening the motorway between the Great North Rd interchange and the Whau River bridge at Te Atatu. When finished in early 2017, the causeway will have been raised 1.5m to stop flooding at extreme high tides, there will be four lanes city-bound and four/five lanes westbound with dedicated bus lanes in each direction, and the existing Northwestern cycleway between Great North Rd and Te Atatu will be upgraded.
When will the new lower drink-driving limits be introduced? I thought it was going to be before Christmas, but am I reducing my drinking too early? Anne Rossiter, Browns Bay.
Although Transport Minister Gerry Brownlee introduced legislation to this effect in November, it does not in fact come into law until quite a bit later this year. The new Land Transport Amendment Bill 2013 will lower the adult breath alcohol limit from 400 micrograms of alcohol per litre of breath to 250mcg. Drivers who commit an offence between 251-400mcg of breath will face a $200 infringement fee and will receive 50 demerit points.
Drivers in this range will not be able to elect an evidential blood test. Drivers who accumulate 100 or more demerit points from driving offences within two years receive a three-month suspension of their driver's licence.
The bill was referred to a select committee before Christmas and is expected to be passed this year with a commencement date of December 1.