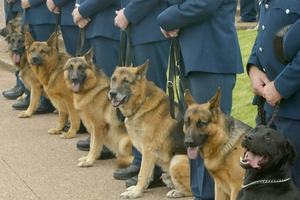 An Auckland police dog was injured when it was attacked during an incident in Auckland early today.
Waitemata police district communications manager Beth Bates said today the dog did not suffer permanent injuries but said no other information was available.
A 27-year-old Ranui man appeared in Waitakere District Court this morning charged with intentionally injuring a police dog - a charge that carries a maximum penalty of two years' imprisonment or a $15,000 fine.
The man was also charged with resisting arrest, recklessly operating a motor vehicle, entering a building with intent to commit an imprisonable offence, driving while disqualified and refusing to give a blood sample.
He is due to reappear in Waitakere District Court later this week.