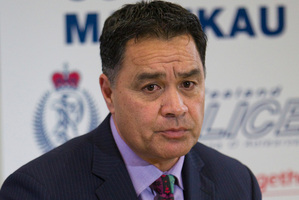 A top police officer who assaulted two teenagers in an off-duty incident is back on the board of their Auckland school.
Inspector Richard Wilkie, 51, last month escaped conviction after pleading guilty to assaulting the boys but was ordered to pay court costs and his victims $500 each.
The Manurewa Area Commander kicked and swore at the two boys after a group of teens, including his 14-year-old daughter, were caught with alcohol at a park after sneaking out of their homes one night in April.
Wilkie stood down from the Macleans College Board of Trustees in July but was voted back in a byelection this week.
The father of one victim said: "We have decided to let it go."
He said Wilkie had sent a letter to him and his wife and another to his son to apologise.
The school declined to comment.
Wilkie's employment is the subject of an internal police investigation.