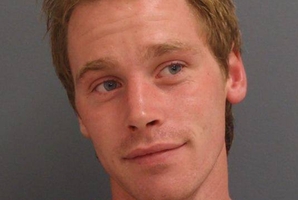 A man who left a string of comments on his own 'wanted' page while on the run from police is finally in custody.
Michael Colin Sturgess, 26, had been a wanted man for more than two months before police swooped on his hideout last night and arrested him.
Christchurch police posted on their Facebook page on August 21 that they had a warrant to arrest the 26-year-old.
They posted a photograph of him, a physical description, and details of how anyone knowing his whereabouts could contact them.
But after it was posted, Sturgess left a series of cheeky messages and interacted with friends.
Friends left various comments: "Lol priceless commenting on your own wanted picture lol", one poster said, while another added: "Only you Sturge would comment on your own wanted pic lol."
One pal suggested the GCSB law was passed to catch criminals like him. "Only in NZ criminals comment on their own wanted pics. No wonder this new bill was passed ...
it is all your fault!"
Sturgess replies: "First I've heard? But hey, I don't obey the law anyway. I live by my own rules thank you very much."
Police were tipped off to his whereabouts and closed the net last night.
Officers found Sturgess hiding out at an address in Christchurch's Aranui area and arrested him without incident.
He appeared at Christchurch District Court today charged with a breach of community work, and was remanded on bail to reappear on October 25.
Police earlier said they weren't concerned with Sturgess' online activity, with a spokesman saying that Facebook was a "very good tool for us".