It's New Zealand Music Month - the perfect opportunity to go in search of something new. Each day we're asking a member of our local creative fraternity to throw a little limelight on an artist or group they want you to know about.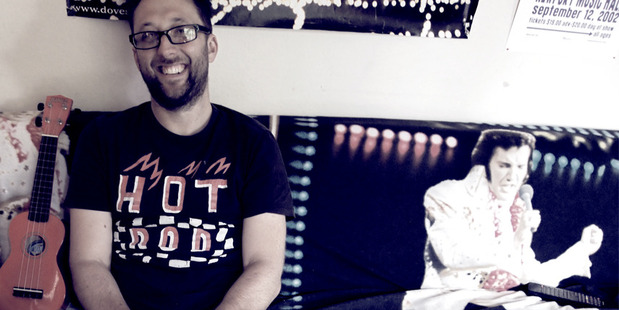 I'd heard All Night Long on the radio and forgotten my mental note to investigate them, but when I was up at bFM, Charlotte (Ryan, Morning Glory host) gave me the CD," says Rodney Fisher - solo artist and frontman for a rejuvenated Goodshirt - of how he came across Tom Lark.
"A week later I checked them out at the Kings Arms and had a beer with them, they were all super chilled and modest and we shared tales of DIY and vocoder effect units.
"Their live sound definitely held up against the lush layered recordings on the EP. They played together with a great feel and a tasteful choice of sounds, their use of the vocoder was genuinely inspired, creating a choice-as wide vocal sound... like a million school kids singing backing vocals.
"I guess they really remind me of some of my favorite pop music, I'm not sure if they listen to him but its definitely reminiscent of The Sleepy Jackson in its textural beauty and pop sensibility.
The Beach Boys, Weezer and The Flaming Lips also come to mind.
"For me it was really nice to come across some new music on the radio whilst driving around and then for it just to pop up effortlessly into my hand almost like magic."
Tom Lark: All Night Long

*Follow Hugh Sundae on Twitter for notifications of future recommendations and other content on nzherald.co.nz
-nzherald.co.nz