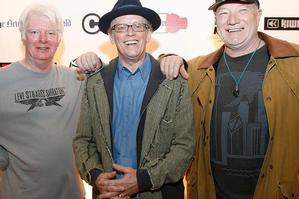 The surviving members of Ray Columbus and the Invaders - guitarist David Russell, singer Ray Columbus and bassist Billy Kristian - reunited in Auckland last night to hear they are this year's winners of the New Zealand Herald Legacy Award.
The honour, for local acts with an enduring influence, was announced with the nominations for the Vodafone NZ Music Awards.
The trio will also be inducted into the NZ Music Hall of Fame at the awards next month.
"The Invaders was the biggest thing in our lives," Columbus said.
"We have all gone on to do different things since, but nothing will ever beat that."