NZ Herald motorsport correspondent and nzherald.co.nz motorsport show host Eric Thompson castes an eye over the weekend's motorsport. He has a look at the penultimate round of the V8 Supercars, how a young Kiwi is leaden the V8SC Development series, the US F1 Grand Prix, the Silver Fern Rally and the last race of the Nascar season.
Latest NZH Video
Source: C-SPAN / AP John McCain was among the Republicans to vote against the 'skinny' repeal of the Affordable Care Act.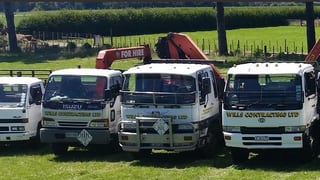 28 Jul, 2017 6:28pm
2 minutes to read
The ad suggested one man's wife would need professional services to lift her breasts.
NZ Herald Focus video
New Zealand video
World video
Entertainment video
Lifestyle video
Business video
Travel video