Despite fall from party leadership, MP says his bill is the right one, and he's the one who should fight for it.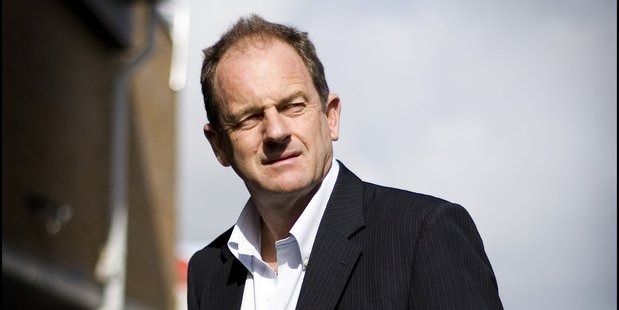 Labour MP David Shearer will continue to push for free breakfasts and lunches in poorer schools despite no longer being leader of his party.
Mr Shearer put the Education (Food in Schools) Amendment Bill into the ballot while he was leader in an attempt to get Labour Party policy on food in schools into law.
The bill came out of the ballot a month after he resigned as leader and he now holds the energy and foreign affairs portfolios.
Mr Shearer said he remained passionate about feeding hungry children in schools and didn't think the bill should pass to to children's spokeswoman Jacinda Ardern or shadow social development minister Sue Moroney.
"The great thing about private member's bills is that it gives you a pretty broad degree of flexibility across different issues," he said. "If you look at everybody's private member's bill they don't often relate to the area that they're looking after."
The bill would allow decile 1 to 3 schools to become eligible for assistance in providing free breakfasts and lunches. The Ministry of Health would develop indicators to determine eligible schools.
The programme's estimated cost was $10 million and it would be expanded to more schools if funding became available.
Parliament was already considering a bill to introduce food in schools, sponsored by Mana leader Hone Harawira. The bill does not have the numbers to pass and its first reading has been repeatedly delayed while Mr Harawira lobbies for support.
Mr Harawira's proposed law change would make free breakfast and lunches available to all students in decile 1 and 2 schools.
Mr Shearer did not believe Mr Harawira's bill made his own bill redundant. He said his bill had a key difference because it was not prescriptive and placed less responsibility on the state for feeding children.
"I feel very strongly that providing breakfasts and lunch for kids is a parental responsibility. And what I don't want to see is ... schools taking over the responsibility. Whereas Hone's is a roll-out for kids in those lower-decile schools that would be provided by the state."
Mr Shearer said it was important the state did not reduce the role of schools or communities, but worked alongside them to feed hungry kids.
If Mr Harawira's bill came before Parliament, he said Labour would support it to select committee stage.
In May, the Government had committed $9.5 million to expand a free breakfast programme in lower decile schools as part of a five-year programme which was part-funded by Fonterra and Sanitarium.
The companies already ran KickStart Breakfast which provided Weet-Bix and milk to children in around 500 low-decile schools two days a week.
The two bills would create a legislative basis for food in schools and expand programmes to cover more schools and more meals.
Food in schools
David Shearer's bill
* Allows decile 1 to 3 primary and intermediate schools to become eligible for free breakfasts and lunches, based on indicators developed by Ministry of Health.
* Hone Harawira's billFree Ministry of Health-approved breakfasts and lunches for all students in decile 1 to 2 schools and some designated schools.
* Government policy $1.9 million a year over five years to expand free breakfast programmes run by Fonterra and Sanitarium for decile 1 to 4 schools.