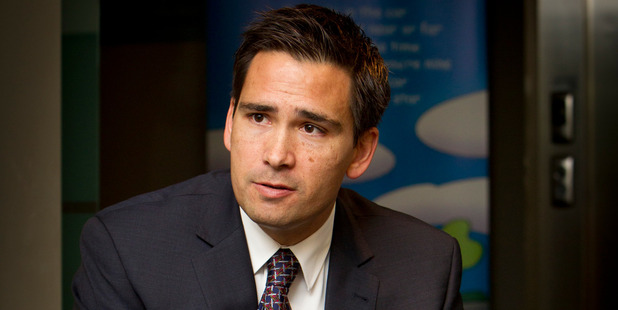 Energy Minister Simon Bridges buried bad news about rising power prices by delaying release of official figures until just before Parliament went into recess, Labour's energy spokesman, David Shearer, says.
But Mr Bridges says he is happy to defend National's record on power prices against Labour's "any day of the week".
In the three months to May - as debate raged over the sale of state power companies and Labour's proposed NZ Power electricity market reforms - the cost of power for the average New Zealand household rose by 2.2 per cent, adding almost $50 to the annual bill.
"It was one of the largest quarterly increases in recent years," Mr Shearer told the Herald.
The increase was revealed in the May Quarterly Survey of Domestic Electricity Prices, which has been released in mid-June in recent years.
The Ministry of Business, Innovation and Employment (MBIE), which prepares the survey, told Labour in late May the timing would be the same this year.
But the survey was issued on July 11 at 1pm - "the last day Parliament sat before a two-week recess and too late for the Opposition or media to take the Government to task", Mr Shearer said.
Documents obtained under the Official Information Act show Mr Bridges asked for it to be released at that time despite MBIE telling him it wanted to release it earlier.
Mr Shearer said that contradicted Mr Bridges saying in his response to parliamentary questions that the survey had not been delayed.
"The Government was clearly afraid of releasing the bad news, given Labour's NZ power policy will take hundreds of dollars off Kiwi families' bills while Mr Bridges continues to defend power prices as competitive and fair despite the massive increases," Mr Shearer said.
He pointed out the August quarter figures were also released at 1pm on Thursday last week, the final day of Parliament before the current two week recess, "so Mr Bridges has a habit of releasing stuff so he doesn't have to answer questions in the House".
"Mr Bridges is so arrogant he thinks he can hide bad news by sitting on information Kiwis have a right to know."
Mr Bridges told the Herald he first saw the survey on the weekend of July 6, "and we didn't muck around, we got it out".
But documents obtained by Labour include a June 26 MBIE memo to Mr Bridges giving main points from the survey and telling him it was planning a July 2 release date.
"No, I didn't get that, " he told the Herald. "I've just been told the first one was sent back, but I didn't see that. It was incomplete."
He said he was "happy to defend our record on power prices against Labour's any day of the week".
"I wish they'd ask me more questions about energy in the House ... Whether it's a Tuesday, Wednesday or a Friday, look frankly I couldn't care less and Labour needs to get a life."