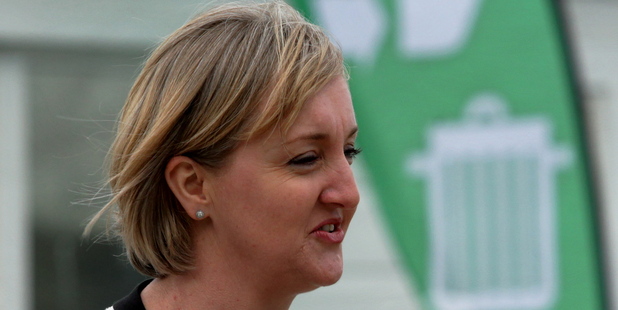 It's unclear whether Government intervention in the broadband market will leave listed lines-company Chorus better off, says one Deutsche Bank analyst.
Debate about regulation of the copper phone lines has raged in the past week with the launch of a campaign by Coalition for Fair internet Pricing, which argued a Government proposal was effectively a new tax on broadband consumers.
The brouhaha stems back to last December when the Commerce Commission suggested it could cut what Chorus charges retailers for access to wholesale copper internet services by $12 a month.
This sent Chorus' share price tanking and about $190 million of shareholder value was wiped off the company the day of the announcement. Chorus said the commission's draft pricing decision could shave $150 million to $160 million off its pre-tax earnings if finalised.
Chorus complained if copper pricing was pitched too low, it would kill customer appetite for fibre services being rolled out as part of the $1.5 billion ultra-fast broadband network.
The Government signalled it would intervene and in February fast-tracked a review of telecommunications law.
As part of this review, Communications and IT Minister Amy Adams proposed setting Chorus' wholesale charge for copper line services at between $37.50 and $42.50 a month - the same price as faster fibre services, and up to $10 higher than the Commerce Commission's proposal last year.
The Coalition for Fair internet Pricing is rallying against the change, saying it was effectively a $600 million tax on broadband customers.
A report commissioned by the group said the policy would transfer about $600 million from firms and households to one company, Chorus.
In a research note released yesterday afternoon Deutsche Bank analyst Arie Dekker said it wasn't certain that the Government would intervene.
"The Prime Minister today suggested that intervention may not be required. The combination of interest group and political pressure and the ComCom moving to an outcome in its final determination that is within the Government's range, may see the Government back-track," he said.
Dekker also said it wasn't clear whether Chorus would ultimately come out better off because of the intervention, which would still hit Chorus pre-tax earnings by $20 million to $100 million.
This is because under the Commission regime, Chorus can push for what is known as a 'final pricing principle' - a fully cost-based model of working out copper wholesale pricing.
This process, which would take a number of years, could set the price higher than what the Government sets as a result of its intervention.