Prime Minister says batches of lactoferrin quarantined in China over nitrate levels 'not a safety risk'.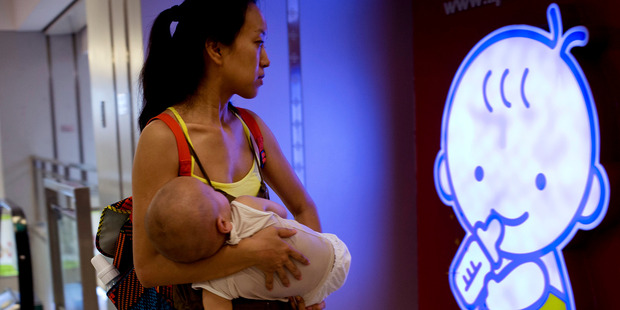 Prime Minister John Key says a new scare over dairy products exported to China has come at the worst time possible, but he has downplayed concerns it will further sour New Zealand's reputation in China.
Yesterday, the Ministry for Primary Industries announced it had revoked export certificates for products made from two batches of lactoferrin produced by Westland Milk Products after testing by Chinese authorities found elevated nitrate levels - which were not picked up in testing in New Zealand before the product was sent.
Mr Key said the products posed no food safety risk and all had been traced and quarantined in China.
He said he did not know why testing in New Zealand had not picked up the elevated nitrate levels before the products were exported, which would be investigated.
However, the latest development comes after China put in place import bans on Fonterra whey powder and set up greater testing of other dairy products from New Zealand in the wake of the discovery some Fonterra whey was contaminated with a bacterium that causes botulism.
Mr Key said the lactoferrin was a different issue to that posed by the botulism scare because it was not a food safety issue and the products had not made it to consumers. "But it is certainly unhelpful and couldn't come at a worse time. Clearly we are operating in a more sensitive environment, so it's particularly unhelpful."
Mr Key said Government ministers were told of the issue in the middle of last week and he was told on Friday. He defended the decision not to go public immediately, saying none of the product was in the New Zealand market and the primary concern was working with the Chinese authorities to ensure they had all the required information.
He said the Chinese authorities were working closely with New Zealand authorities and had so far treated it as a technical breach of export regulations, rather than a food safety issue.
Labour Party primary industries spokesman Damien O'Connor said the revocation of the export certificates showed the extra scrutiny New Zealand was now under.
"It is terrible timing when New Zealand's reputation is already on the line. The public must be assured New Zealand products are being tested to the highest standards and accurate beyond challenge."
Ministry acting director Scott Gallacher said the affected products had all gone to China in exports by Westland Milk and Tatua Co-operative Dairy, which had used some of the lactoferrin in its products.
Ministry staff had visited Westland's factory and the problem appeared to be an isolated event.