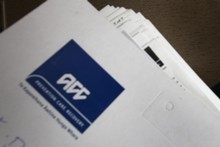 The family of a girl left severely disabled after a medical misadventure are digging in for a new long-range battle with the Accident Compensation Corporation after it slashed overseas care payments by almost half.
Paige Laming was born in Whakatane Hospital 13 years ago with cerebral palsy. ACC attributed her condition to a midwife's mismanagement of British mother Donna Carpenter's labour and delivery.
Attendant care payments approved by ACC gave Mrs Carpenter enough to live on as she looked after Paige while the family lived in New Zealand and later Australia.
But after personal circumstances forced her to move from Australia to England, her home country, the money stopped coming in July last year.
Veteran Wellington lawyer John Miller challenged the decision in the Court of Appeal, arguing there was "no logical reason" Paige could not receive the same payment in the United Kingdom, but the case was dismissed.
Last month, ACC told Mrs Carpenter it had reviewed the case, and offered a joint care package of attendant and sleep-over care.
But she said the rate fell well short of what she had previously received.
ACC said the funds would be approved should Paige return to New Zealand after August, and in the meantime had approved care under an "extended discretion" period to allow time to collect medical information from the UK.
Mrs Carpenter told the Herald that because a New Zealand midwife was to blame for her daughter's condition, pursuing full-time attendant care had become a point of principle.
She and her husband, Stephen, had been left "physically and emotionally exhausted" after five trips this year to New Zealand, where they were eligible to receive payments for fulltime care if they returned to live permanently.
But Mrs Carpenter said shifting back here was not an option, as their support network was in the UK.
The family, who have been left to raise the funds needed for Paige's treatment, have asked their lawyer to request another review of the case.
By Jamie Morton @Jamienzherald

Email

Jamie