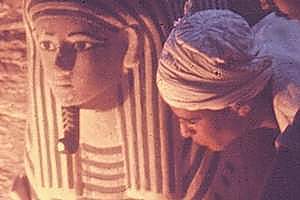 Film previews are the bane of a festival-going critic's existence. It seems inhuman to put on a reviewer's screening of an upcoming attraction when we're already up to our eyeballs in films.
But sometimes it can't be avoided. The "preview" of London Assurance, at the Bridgeway yesterday morning was, in fact, the first public screening.
For those unfamiliar with NT Live, the cinema screenings of live theatre that have popped up several times over the last few years, this could hardly be a better introduction. I'll review it in full in TimeOut on Thursday but for now it's enough to say that the play, an 1841 cross between Restoration comedy and The Importance of Being Earnest, is an absolute belter: witty, fast, brilliantly acted and funny as a fight.
There's no improving message or deep meaning here -a fabulous time is being had by all and we get to eavesdrop - but I defy anyone to emerge without a smile on their face. Its only screenings are from Friday to Monday so make room in your festival calendar for it.
My only festival screening yesterday was the 1969 Egyptian masterpiece The Night of Counting the Years aka The Mummy (there's a title that gives a bad impression).
It's one of four titles in the festival - the others are Senso, The Red Shoes and Once Upon A Time in the West - that arrive as magnificent restorations financed by the World Cinema Foundation, founded by Martin Scorsese with the help of other legendary American directors to restore and preserve iconic cinema treasures from around the world.
It was certainly ravishing to look at but 41 years after the event it seemed stagey and artificial and I wasn't upset that I couldn't stay the full length because I had another commitment.
Scheherezade, Tell Me A Story remains the better Egyptian film in the festival for my money. But that doesn't stop me being delighted at the restoration - and the restoration project. The great works of the only art form the 20th century gave us need to be preserved for posterity.