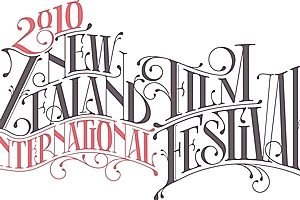 It's interesting, isn't it, that those who wish to make disobliging - not to say offensive - comments about my postings here, don't do it on the site, where they could be read and perhaps answered by other readers, but by email to me direct. They invariably operate under pseudonyms which suggests they don't understand that anonymity and free expression are at best strange bedfellows if not sworn enemies, and somehow they manage to send from email addresses which, when I respond to them, appear not to exist.
I hesitate to apply the "c" word to these people since it may turn out that they really are cretins because of a thyroid deficiency and then I would be being disablist. So let's just say that they are irritating - which is presumably their intention. They are doubtless the kind of people who used to sit in the back of the classroom puncturing their acne pustules with geometry compass points when they were in the fourth form and haven't moved on much since.
One this morning told me I should start reviewing some festival films. "Presumably thats [sic] what your [sic] paid to do," was his trenchant and coruscatingly witty sign-off.
In fact that is what I'm paid to do and I do it, in TimeOut each Thursday and Saturday. But on this blog, I make no attempt to review films. (The first posting said: "This blog aims to be a record of one festivalgoer's 17 days of celluloid overdose - not a film-review site.")
There are good reasons for that. I will be seeing about one fifth of the films on offer so the selection is inevitably skewed to what I am interested in rather than what might warrant writing about if I were trying to "cover" the festival. In general, the films I go to are of more minority interest and, if I were to review a film, chances are the review would be posted after it had had its final screening - and there's not much point in that.
But I will allow myself a comment about the Banksy film, Exit Through the Gift Shop, which I caught up with at its last screening at 4pm yesterday. I don't think I was the last person in the crowded cinema to "get" it - indeed I suspect more than a few still haven't got it - but I was far from the first.
(I blush to remember that it was not until the camera zoomed in on the date on the newspaper in the pocket of someone watching Richard Pearse's first flight in Peter Jackson and Costa Botes' Forgotten Silver that I realised my leg was being pulled).
It is not as if there is a shortage of clues that Banksy's winding us up. The title is what you see at the end of an art exhibition; the fact that the film itself, nominally about Bansky is "a Banksy film"; the fact that there is a camera present at the earliest stages of the career of the artist who will become known as Mr Brainwash.
About two thirds of the way through I turned to my young companion - something of a street artist himself - who adores Banksy and deplores the second-rate imitators he has spawned. "Have you ever heard of Mr Brainwash?" I asked him [Note: I whispered this in his ear at a volume no other person could possibly have heard].
"No," he replied.
"Don't you think you would have," I asked, "considering that, according to the film, he's been exhibited in London, Paris, New York and Shanghai?"
Afterwards, he said he would have to check out my suspicion that it was a perfectly judged piss-take. I haven't heard back yet.