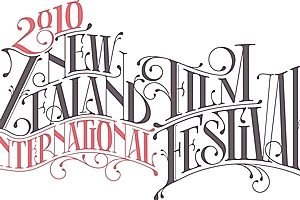 Hmmm. The post about people who arrive late seemed to exercise a few
people. Several took the view that filmgoers are accustomed to being
bombarded with ads and trailers for ages before the main feature
starts, and so have come to regard the advertised starting time as a
statement of aspiration rather than a promise.
They have a point, although in my experience, the ads and trailers
seldom last more than 10 minutes - and, as observed, the festival
programmes are, frustratingly, getting under way five minutes late
anyway. (Incidentally, have you noticed how most of the time the on-
screen advertising at the movies consists of a single ad exhorting you
to place an ad with them because it works so well; that - and not rain
on your wedding day - is ironic).
But to the people who arrive late because they think that there will
be 20 minutes of ads and trailers, I would say this: you may think
that the ads and trailers aren't worth watching but - and I'll put
this bit in caps so you can hear it - IT'S NOT ALL ABOUT YOU. I
actually enjoy the trailers - in the case of the vast majority of the
drivel that pours out of Hollywood, they save time and money because
they obviate the necessity of actually seeing the film: they
invariably include all the best lines and only a dribbling halfwit
would not be able to deduce from a trailer for a piece of commercial
dross how the film ends.
In any case this is all academic: the only festivalgoers who might avail themselves of the avoiding-the-ads-and-trailers excuse are those who are, for the first time in their lives, going to a festival film, since they have never shown ads or trailers. (Sometimes there are short films and I don't think it revolutionary of me to suggest that the audience - not to mention the films' makers - deserve the respect of a viewing uninterrupted by latecomers).
No, people who arrive late do so because they are ignorant and
inconsiderate in pretty much equal measure. The festival and the
venue, having discharged their legal obligations in the fine print in
the programme and on the back of the tickets, should simply enforce
the rule and refuse admittance. At the very best, in an uncrowded
Civic, they could corral latecomers in a roped-off section in the back, by the door rather than being allowed to piss us all off by whispering "sorry" as they stand on our toes. They could erect a sign above the area identifying its occupants. We could be allowed to throw things at them on the way out. I'm telling you: they'd only have to do it for a few days and the problem would vanish ...