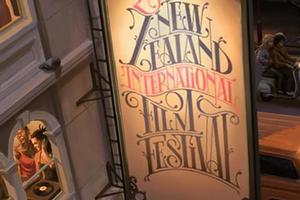 Has anybody seen Manukau mayor and Supercity mayoral contender Len Brown this weekend?
I am not sure he's around. I think he's at the film festival, in a film called The Concert, playing a Moscow conductor who resurrects an old orchestra and heads to Paris masquerading as the Bolshoi.
The programme says the character, called Andrei, is played by a Russian actor called Alexei Guskov, but I'm not too sure about that. If he ain't the headslapping rapper from South Auckland he's a dead ringer for him and it's amazing what they can do with dubbing voices these days.
The film, incidentally, is one of those pure festival pleasures - an outrageously sentimental crowd-pleaser, littered with ludicrous improbabilities all in the service of a happy ending (Damn! What a giveaway).
I don't care how good an orchestra was 30 years ago, they don't get together and play the Tchaikovsky violin concerto without any rehearsal as an ensemble, never mind with the soloist.
But who gives a damn: this is pure wish-fulfilment fantasy - like The Full Monty with better music - and it's just the kind of thing to brighten up a bitter July weekend.
What's more, the finale - which cleverly interweaves the dramatic story's climax with a ravishing account of big slabs of the concerto - is a very clever piece of screen storytelling. It has a couple more screenings and I'm picking it won't be seen here again. Enjoy.