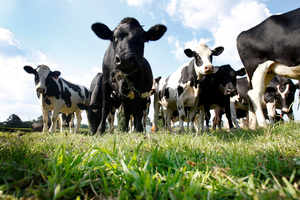 The overseas trade balance took a turn for the worse last month, the $1.2 billion gap between exports and imports pushing the annual deficit to $2 billion.
The deficit has been swollen over the last two months by one-offs - a $195 million oil rig in August and $242 million of military helicopters in July - but they explain little more than a third of the widening in the annual trade deficit since May.
Last month's exports at $3.3 billion were up just 0.6 per cent on August last year as the declines in drought-hit meat and dairy products, PSA-hit kiwifruit and in crude oil shipments were offset by increases in forest products and aluminium.
The exchange rate moved against exporters by 2.6 per cent over the past year on a trade-weighted basis.
Imports at $4.5 billion were up 9.7 per cent on August last year, or 4.9 per cent excluding the oil rig.
Plant and machinery imports were up $255 million on August last year, but the oil rig accounted for most of that. It also explains almost all of the increase in imports of capital goods over the past year compared with the year before, leaving little evidence of the pick-up in business investment heralded by confidence surveys.
The summer's drought will still be affecting exports next year, by way of a reduction in the lamb drop this spring, but that should be dwarfed by the boost from higher dairy prices.
Bank of New Zealand economist Doug Steel estimates Fonterra's latest increase in the forecast payout for the current season will boost dairy revenues by the best part of $5 billion.