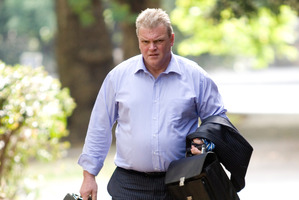 Jailed Bridgecorp director Rob Roest, found guilty of misleading investors last year, still regards himself as innocent, three judges said today as they tossed out his appeal.
Roest was jailed in 2012 for six and a half years after being found guilty of 18 charges following a four-month High Court case brought by the Financial Markets Authority.
The charges were brought over misleading statements in the offer documents of the finance company, which failed in 2007 owing $459 million to 14,500 investors.
Bridgecorp's managing director, Rod Petricevic, received the same sentence as Roest, who was the failed company's former chief financial officer.
Roest, a discharged bankrupt, took his own case to the Court of Appeal in September fighting against his conviction and the length of his sentence.
But this was dismissed today by Justices Mark O'Regan Ellen France and Tony Randerson.
During the appeal, Roest attempted to shift blame onto others, the Justices' decision said.
"He also submitted that the receivers [of Bridgecorp] should be held to account for failing to realise more from the assets of the company. He attempted once again to deflect blame onto investors for failing to take prudent advice before investing," the decision said.
"The attempt to shift blame onto the investors is entirely misplaced and demonstrates that Mr Roest continues to regard himself as an innocent party...Mr Roest has not accepted responsibility for his offending," the judges said.
In a separate Serious Fraud Office case, Roest had another three months added to his six-and-a-half year jail term last year for his role in the $3.5 million fraudulent acquisition and financing of a luxury launch.