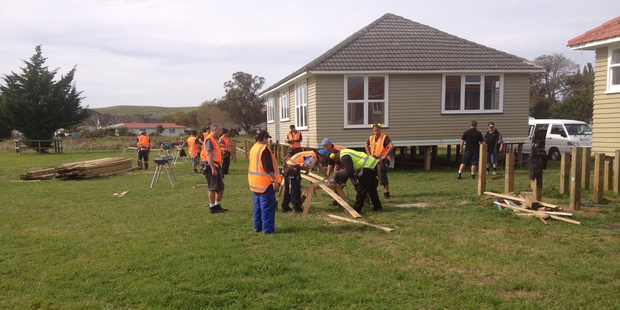 Stories making headlines around the regions include relentless vandalism at a Kaitaia housing development and a painting scam ripping off Rotorua locals.
A housing development in Kaiataia has been vandalised and gutted repeatedly in recent weeks.
In Rotorua at least four people have been ripped off by a man claiming to be a painter.
Police investigating the historic disappearance of Mona Blades have a new lead.
A Northland deaf couple have been overwhelmed by the generosity of strangers.
West Coast historian and author Les Wright has been reported missing in the North Island.
Taupo woman Sarah Asher laughs that she's got "an angry baker look".
This Tauranga woman took a drastic step to avoid cancer.
Tauranga police dog Turk and his handler are this year's national police patrol dog champions.
Warren Thomson and his daughter, Shai, are devastated their two pet goats were mauled to death by a dog (warning graphic image).
Many Northland gamblers are actually trying to stop themselves from accessing pokies.
And finally images illustrating the impact of Hawke's Bay road crashes were so graphic at least a dozen students can't handle them.
Other stories making headlines around the regions are:
Awards aim to beautify city.
Drownings were preventable.
Drink drive pair drowned
Tragedy at work site
Rapists await sentence after guilty pleas.
Serving up Omokoroa tennis
Big shot for Adams to get noticed
Work on the new Masterton Town Square will include the removal of 13 trees.
Screams as blaze rips through home.