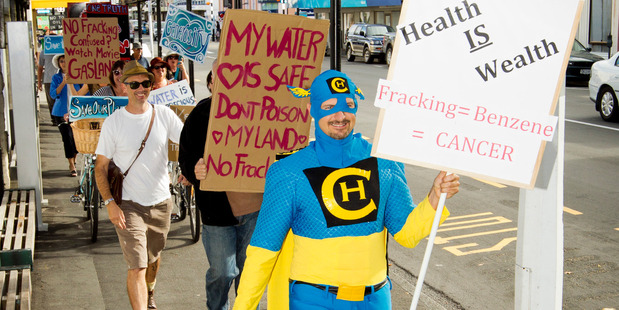 Stories making headlines across New Zealand at noon include Captain Healthy's plea to a minister and the boy who restored many people's faith in humanity.
The Minister of Energy and Resources Simon Bridges met with Captain Healthy and his followers and has told them they are "clearly wrong".
Twelve-year-old Matthew Marsh has been given $500 after restoring many people's faith in humanity.
Danielle Hayes walked away from modelling but now she is making a big comeback on the international catwalk.
Miss Kaipara Kai is 16-year-old Mili Davie Martin from Dargaville.
The International Rally of Whangarei will attract more than a billion television viewers worldwide.
This vegetable weighs 188kg.
Disability awareness training has been ordered for 90 Bay Hopper bus drivers after humiliating incidents involving disabled passengers.
Some Gonville residents are apparently suffering from a range of health problems related to the smell from Wanganui's malfunctioning wastewater treatment plant,
Get your wheelbarrows ready. The annual Great Carterton Wheelbarrow Race is to be held this Saturday.
The North Otago SPCA is running extremely low on cat food.
The largest gold dredge in the Southern Hemisphere is currently up for sale on the global on-line auction site, ebay.
Top trending topics on Twitter in NZ at noon were: GCSB, #nzasconf, Finding Dory, NBA, #ttot, #travel, Steven Adams, #nzpol and New Zealand.
Other stories making headlines around the regions:
Road wider but now it's too fast
Bash suspect on bail
Treaty the focus of special hui on constitution
Two injured in four-way Welcome Bay crash
History goes under the hammer
DoC staff in limbo while axe hovers
Erosion reveals buried relics