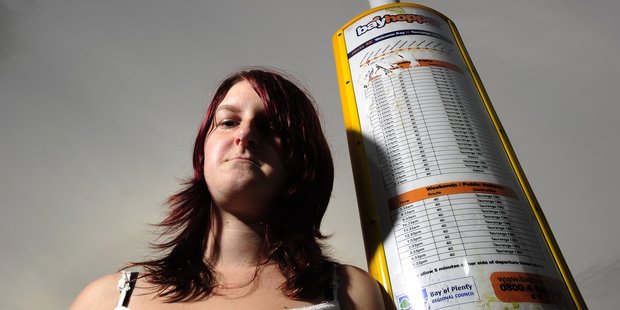 Stories making headlines across New Zealand at noon include a plant that can blind you, a frustrated disabled woman and a pivotal point in New Zealand gang history.
This plant cost a woman the sight in one eye for about five days.
A partially-sighted Tauranga woman was forced to reveal her empty eye socket before a bus driver agreed to issue her a concession fare.
What happened in the small Northland town of Moerewa in the early hours of August 4, 1979, was a pivotal point in New Zealand gang history.
A 75-year old woman was driving her mobility scooter along the footpath in Hastings when a youth on a bike zoomed past and snatched her purse.
Martinborough may be known for its boutique wines, but a new event on this weekend hopes to show local craft beer is just as good.
A good deed on the way to the skate park paid off for an aspiring police officer.
The Tairawhiti region has the highest rate of preventable deaths in the country.
Just days after machinery was moved on site for the construction of the new Waitaki bridges, vandals have damaged the equipment.
Top trending items on Twitter in NZ at noon were: #nzislands, #AskYammouni, #HELLO5SOS, #ttot, Happy Easter, New Zealand, April Fools, Auckland and Wellington.
Other stories making headlines across New Zealand this morning:
Nuptials and a job overseas
Waihi doctor's condolences over fatal crash
Speak up on Constitution
Progress being made on smell
Figures tell the story of dryness in this drought
Hopes high for rain to end drought