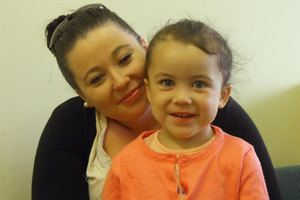 Stories making headlines around New Zealand today include heartless thieves in Wanganui targeting a sick girl and a pie with an unpleasant added extra.
Thieves have stolen precious photos of a sick girl in Wanganui.
A Rotorua woman has found an unpleasant surprise on her bakery pie
The water supply to homes and business in Northland could be cut off to save water
Angry teachers are protesting up and down the country, from Northland, the Bay of Plenty, Gisborne, and the Wairarapa.
The new uniforms worn at Mount Hot Pools in Mount Maunganui have upset the locals
And cricketer Doug Bracewell has been annoying his neighbours.
Meanwhile a Northland "eyesore" is being transformed.
Did you know the McDonalds in Taupo is apparently the "best in the world"?
In an ideal world Kerry Batten and his wife Sue would be enjoying their retirement. Instead they are raising their son's two children and only just managing.
The impact of a crash in Tauranga was so severe, the car split in half.
And finally a stray cigarette butt may have caused a blaze in Oamaru.
Other stories making the headlines around the country:
J Geeks have promised an epic performance in Oamaru
A Bay of Plenty teen has admitted assaulting a cabbie.
A fire ban blankets northland
Ralph Hotere will be remembered in sculpture.
Your views: Inmates replace workers