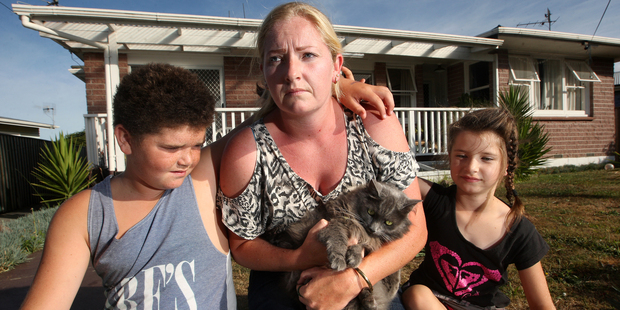 Stories making headlines across New Zealand at noon include retailers who believe playing classical music will stop criminals, fears of a cat serial killer in Rotorua, and an obese pet epidemic.

Retailers in Bay of Plenty believe playing classical music such as Mozart at the city's main bus stop will deter violent criminals.
There are fears a cat killer may be on the loose in Rotorua.
Too many cats and dogs in the Bay of Plenty are fat and suffering serious health issues and apparently it is getting worse.
Bike Northland coordinator Stu Bell had his back turned when kids threw three of his bikes over a fence and took off with them.
Toddlers are poisoning themselves with ant killer, epilepsy medication, alcohol and bleach.
The Hape family was getting ready for dinner when they saw the neighbour jump the fence and heard him yell, 'your roof is on fire'.
After Dolphy Tetawhero Kohu was accused of being a prowler at a residence, he returned later with a shotgun and opened fire.
Raj Patel wants to expand his dairy to sell Indian specialty grocery items but some neighbours claim that would be detrimental to the neighbourhood.
The bomb squad was put on stand by after people wandering along Hampden Beach found a suspicious object with wires sticking out of it on the shore.
Greymouth Resident Susan Dense says she was ill for much of the night after drinking the murky water that came out of her tap.
Dunedin firefighters dealt with more couch and furniture fires than usual during February, mostly at student flats.
Top trending topics on Twitter in NZ at noon were #NZPGA, #thebibble, Mighty River Power, HIV, Census, #Laugh, New Zealand, #Auckland and Wellington.
Other stories making headlines across New Zealand at noon:
Northland: Worst dry in 60 years
Hotere completes final journey
Chopper on daily forest fire alert
New footage of swans being maimed
Fire guts family's campervan
Long time between rainwater drinks
Man admits street attack on girl, 14