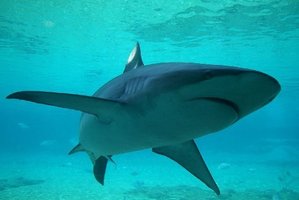 Stories making headlines across New Zealand at noon include a divers close call with a very big shark, a woman out of pocket after a Facebook "free trial" and the war on stench continues in Wanganui.
Kim Bade was happily spear fishing underwater when he felt "this nip" on his hand and when he looked around there was a 3 metre shark looking straight at him.
A 62-year-old Stratford woman is more than $180 out of pocket after she signed up on Facebook for a free trial of beauty products.
It is D-Day in Wanganui's war on stench.
Apparently dog owners may soon be allowed to bring their four-legged friends along on a night out at restaurants? What do you think?
Two minutes longer and a fire that destroyed a garage and small flat could also have claimed the lives of four children.
The Far North District Council is seeking a restraining order under the Harassment Act 1997 to muzzle growling watchdog and critic Des Mahoney.
Here's a case of the fire service arriving in the nick of time.
Scarfies are apparently no longer wanting to drink at ''skody student pubs''.
Robert Alexander Gardner moved in with a woman after he finished a 13-month prison stretch and then stole her bankcard and withdrew $2096 of her earthquake payment over one boozy night.
Top trending topics on Twitter in NZ at noon were: #HarmonizersAreEpic, #nzlead, #SkipDeserves300K, New Zealand, Auckland, Japan, Wellington
Other stories making headlines across New Zealand this morning:
Guilty plea in Christmas cop attack case
Holiday fun with dolphins
Quick thinking limits chemical spill danger
Taupo cyclist who almost died in crash back on bike
Facebook helping in battle against shoplifters
The little school's big birthday
Organisers count on clear skies for Wings over Wairarapa
Interest high in five-day science conference
Angry chef gets $30k