Mark Amery will be reviewing theatre and dance performances at the NZ International Arts Festival for nzherald.co.nz.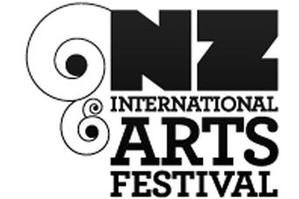 First off with this inaugural festival blog, let me reveal my hand and admit that I was once an arts festival junkie.
It all began twenty years ago when, as an Aucklander with the lure of free comps to the best and brightest, I took the train to Wellington to spend three weeks sleeping on the Oriental Bay couch of the New Zealand International Festival of the Arts' publicist.
I reported hungover on the nightly compact explosion of out-of-this-particular-world experiences on the radio, every weekday morning after, on Graeme Hill's then 95bFM breakfast show.
Hooked, I returned as a print and radio critic every two years to report on the capital's rare late summer window of windless, blue sky days and warm nights on the waterfront. Eventually the festival experience fooled me into even trying living there.
This was a time when the festival didn't need such oneupmanship branding as 'the New Zealand Festival' - it was the New Zealand Festival.
No Christchurch or Wanaka. Auckland meanwhile - as is its natural cultural wont - was busy spending a decade bickering over a potential festival's governance and funding.
I gave myself up to the full festival experience. I wheedled my way into dining with Wynton Marsalis and his band, stood on a French ballerina's toes in the festival bar, and happily paddled for hours down the Seven Streams of the River Otta.
By the late 1990s my need for a fantabulous festival fix with a media pass saw me in alternate years stumbling around Belfast to try and find Willem Dafoe dressed up as Madame Butterfly, babbling incomprehensibly, or watching in an Edinburgh masonic lodge a re-enactment of the Apollo 13 moonlanding, performed by only two pairs of hands. I was so desperate to pay for my habit once in Edinburgh I even shared lodgings with a pair of New Zealand stand-up comedians.
I said at the start 'once' a festival junkie. I was well and truly cured of this dependence by a stint myself as the NZ Festival publicist in 2000. This was the year the Edinburgh Military Tattoo came to the Cake Tin, with a press conference to be organised at Edinburgh castle and the edifice itself to be recreated in Wellington.
The festival programme beyond this was itself enormous, and the first to feature as mascot a prancing kiwi with a nikau protruding from its nether region (which at least had something local and potentially provocative to say next to the modernist banality of this year's design, featuring a white-suited man trying to jump in and out of a white box).
For weeks I hung out with French circus performers, avant-garde Italian actors, Belgian dancers and London cabaret howlers. It was intense, it was first-class, it was truly terrific.
This experience of applying the bellows to the fire beneath a cultural melting pot however resulted in one of my ears feeling like it had shrivelled to a walnut from excessive cellphone use, the regular loss of my voice, the ensuing giving up of smoking (I fail regularly to start again), and a six-month long period suffering from what felt like post-traumatic festival stress disorder.
I have since returned to New Zealand's festivals as a critic and commentator, but never again a junkie. I can now tell the difference between a genuine gem and a pretentious stinker cloaked in parochial controversy, yet I can also now deliver newspaper copy at a time when my younger self would still be introducing some Polish pianist to a fringe festival troupe in the festival club.
Maybe I've simply got bigger, but the festival now seems smaller in its scope, more cautious in its approach, and built around a lot of sure-fire winners: all the hallmarks of a programme created during a recession (last year ironically posted some record theatre box office figure).
Yet a truly great festival is about the larger overall experience - those snatches of happenstance between five star reviewed shows. The performances are but islands in an ocean that for a few weeks can fill a city that you swim in. Wellington's small tightly packed amphitheatre shape is the ideal festival location, with enough cafes and bars in any conceivable direction to ensure help is always close at hand to distil a complex cultural experience.
If you're visiting Wellington, your car should be garaged, an apartment (or Oriental Bay sofa) scrounged, a strategy put in place for multiple clean changes of clothes, a pair of comfortable shoes purloined and a festival exit-plan prearranged. And if you're not there in person, as it is with an America's Cup race, we commentators will try and ensure you get some Arts and Entertainment from a distance.
Twenty years on from that first festive experience I am forever happily jaded, ever so slightly cynical, and - having experienced last years' classy and bountiful festivals in Christchurch and Auckland - always critical.
Your archetypal newspaper critic in other words. As your reporter I will slope in and out of town, pen poised at the ready, scribbling notes to you in the dark.
The NZ International Festival of the Arts runs from February 26 until March 21 at venues around Wellington. Come to nzherald.co.nz for reviews, news and photos.