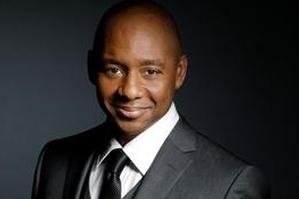 Suddenly, at the start of the 80s, there were a lot of people called "Marsalis" in jazz. The most visible and controversial was the young trumpeter Wynton who - in smart suits and a style which echoed Miles Davis of the 50s - turned the music away from the funk and fusion of the 70s and back to a classic period and sound.
His "neo-conservative" movement defined jazz for a new audience, but his outspoken comments about this being authentic jazz alienated many musicians and listeners who heard his music as retro and his ideas as revisionist.
There was his sax-playing older brother Branford; the spotlight on them both turned attention to their father Ellis, a well known pianist and teacher in their hometown of New Orleans; then along came another Marsalis sibling, Delfeayo, who was a trombonist and record producer.
Of them all, Branford proved the most interesting and innovative: unlike Wynton he had no issue with funk and fusion; helmed the house band on Jay Leno's Tonight Show for 2 years from 92 ("an error of judgment," he says now); played in Sting's touring group in the 90s; and formed the ambitious Buckshot LeFonque which included rappers and a turntablist alongside jazz and classical players.
Earlier this year he joined the remnants of the Grateful Dead ("I had a great time"), but for most of the past decade this Marsalis has returned to jazz with his small band, and explored symphonic music.
The man who once looked out on stadiums of lighter-waving Sting fans again works in small clubs and quiet concert halls.
A week ago he was in Istanbul "playing to all the young Turks!", but the phone call catches him in Athens on a yawning morning after a late night watching his hometown team the New Orleans Saints win at the last minute and move towards their first-ever Superbowl.
"I'm a big fan of sports but because my teams are usually on the arse-end of everything, they lose habitually, you become more a fan of the sport itself," he laughs.
At 49 and after a diverse career, this Marsalis has a clear picture of where he is located on the musical spectrum: he plays art music for a minority audience.
"I understand why pop music is popular, but it's in the nature of what we do that we can't possibly be popular in that way.
"If you're [jazz] musician who can't understand that then I have to question why you made that career choice... unless you are one of those strange people who likes mass rejection. If so, then jazz is perfect for you! I know a lot of musicians who like moaning," he laughs, then turns to a sporting metaphor.
"Pop audiences pay attention to the star and I learned that at 12. In pop, there are singers and guitar players, and the rest of us are just background.
"I have no issues with that, but people say, 'How come the sax man isn't up front?' Well, how come the defence man isn't the striker?
"You've got a job to do. Everyone would like to be the striker but you have to fall in love with what your job is and do it with conviction."
As one who knows the role musicians play behind the star he has no illusions about how easy pop is to play as opposed to jazz and symphonic music.
"There are no Clarence Clemons in symphonic music," he says referring to the saxophonist in Bruce Springsteen's E Street Band. "The message is in the lyrics and musicians have to play just well enough to get the songs across, which are usually written by the singer and kept as simple as possible.
"When I turned 40 and asked,'Is this what I wanted to do?' I had to make a change. I'd enjoyed Buckshot LeFonque, but it was prohibitively expensive. When you have a mostly black band you're not going to get tour support from your record company. Even black record companies prefer to deal with singers and producers because it's cheaper and more lucrative for them.
"In addition I couldn't envision Buckshot LeFonque being my musical legacy to myself. To be honest, the skills I needed to play in Buckshot LeFonque I had when I was 17."
Marsalis is candid also about how few musical demands the Leno show made on him ("incredibly lucrative and virtually no work at all") which was why he quit. The high-profile nationally broadcast show was not only a poor professional challenge but also required him to be more "on and upbeat" than he liked.
"It wasn't the right fit, you need to have a gregarious personality all the time. Whoever's on television it's always, 'Hey! How ya doing?"' he says in a very credible impersonation of Leno.
"But I had a simple formula to get through that [off-stage expectation]. I wore suits on the show and I wore jeans off, and no one recognised me."
Although he has a reputation for being impeccably mannered and scrupulously polite (as do all the Marsalis brothers) there is part of Branford Marsalis which must make him a concert promoter's nightmare: his candour can be misconstrued as underselling a show. But jazz is a minority interest and requires a special kind of audience attention.
"What people like about pop is it's interactive, you don't have to sit and listen, you can jump around and dance and sing along, do pretty much what you want.
"And it's a spectacle, there is something to see. Whereas when we play there's nothin' to see! If you like watching people interact you can see that, but otherwise it's just four dudes standing on a stage.
"There are no bells and whistles, no dancers, we're not wearing any elaborate costumes. It's four guys in suits. That's it. Art music is more of a passive listening experience.
"If you are a person who goes to concerts to see the music rather than hear it well, there's nothing. The music we play tends to be a little... jarring. A lot of people who like jazz still prefer it to be of the toe-tapping variety. Sometimes our music tends to throw people out of kilter."
Isn't that in the contract of jazz?
"I think so, but some audiences would tend to disagree. The kind of people who can listen to music and feel it emotionally we do okay with, we deliver on an emotional level.
"We play from our hearts and souls."
LOWDOWN
Who: Jazz saxophonist Branford Marsalis and his group at International Festival of the Arts.
Where: Michael Fowler Centre, Wellington
When: March 20, 2010.
Trivia: Marsalis' group Buckshot LeFonque in the 90s took its name from a pseudonym used by the saxophonist Cannonball Adderley. They released two albums and their music was in the movies Men in Black, Clockers and Mo' Better Blues (in which Branford played the sax parts for Wesley Snipes' character, and appeared as a party guest).