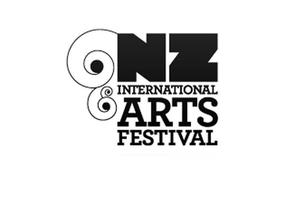 Prepare your senses for a creative feast as artists from all corners of the world collide at the New Zealand Arts Festival.
The main highlights include Indian music legend and sitar player Ravi Shankar, who plays the festival with support from his daughter Anoushka; New Orleans saxophonist Branford Marsalis who throws in a bit of romance with his jazz quartet and then there's the exotic African sounds of Djan Djan, a four-piece combining blues guitar and the kora, a 21-string instrument that sounds like something between a harp and a lute.
The festival runs from February 26 to March 21 in Wellington and features 930 artists from 30 countries including writers, conductors, theatre, cabaret, dance and jazz singers.
Also in the line-up is Canadian-American Rufus Wainwright, the son of folk singers Loudon Wainwright III and Kate McGarrigle and who has been named one of the great male vocalists of his generation. He is known for his unique take on rock, opera, theatre, dance and film.
Renowned conductor Vladimir Ashkenazy will conduct Mahler's Symphony No.8 with the New Zealand Symphony Orchestra, eight of the world's great vocal soloists and New Zealand choirs.
Also on the list are some of the world's leading contemporary jazz vocalists - Dianne Reeves, Patti Austin, Lizz Wright and Simone - who pay tribute to the late, great Nina Simone.
World premieres of New Zealand work include composer David Downes' Kingdom performed by NZTrio, Jenny McLeod's Peaks of Cloud performed by tenor Keith Lewis and pianist Michael Houstoun; and Ross Harris' The Abiding Tides performed by the New Zealand String Quartet and soprano Jenny Wollerman.
In theatre there's TR Warzsawa of Poland, the New Riga Theatre of Latvia, and Ireland's Druid Theatre line up with Sweden's high-flying cult circus Cirkus Cirkor with a jaw-droppingly athletic show Inside Out.
Richard Dawkins, Simon Schama and Neil Gaiman are among the line-up of writers.
And major danceworks include Sutra by Europe's trailblazer Sidi Larbi Cherkaoui produced by British dance house Sadler's Wells; Good Morning, Mr. Gershwin from French choreographic visionaries Compagnie Montalvo-Hervieu and Echoa from Lyon-based Arcosm.
A new performance venue with hospitality lounge, Pacific Blue Festival Club, will be built on Wellington's waterfront in time for some theatre and cabaret performances.