NRL clubs forced to examine whether they are doing enough to support Pacific Island youngsters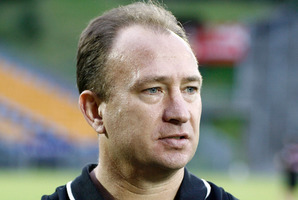 The deaths of two New Zealand-born players this season has raised questions around welfare and whether NRL clubs are doing enough to assimilate Pacific Island youngsters into their environment.
There has been a dramatic increase in the number of athletes of Pacific Island heritage playing in the NRL. That has brought myriad challenges to traditional Australian clubs who, as little as a decade ago, were nowhere near as multi-cultural as they are today.
Integrating different races and cultures is not unique to sport, but the ultra-competitive environment of professional sport - it is estimated just one in 10 players signed by a club will play first-grade - increases the pressure on young athletes who are in, essentially, a foreign environment.
"A player gets an ACL [knee] injury," Warriors welfare and education manager Jerry Seuseu explains. "We manage that. We send them to doctors and the physio can work them through that to bring them back to the field. But if they are going through a down time or mental health issue, we can rehab them and bring them back so they are better again just like any other injury."
The consequences of mental health issues can be far more serious than a knee injury and league is trying to cope with the recent untimely deaths of young Wests Tigers prop Mosese Fotuaika and North Queensland hooker Alex Elisala.
It has provoked emotions of sadness, anger, disbelief and guilt in equal measures and Wests Tigers second-rower Eddy Pettybourne has called on the NRL to do more to prevent similar tragedies.
"It was not long ago Mosese passed away," Pettybourne told AAP this week. "It's not good. I don't want to see it happening again."
The NRL have established extensive welfare and education programmes but are constantly asking what more they can do. This week the welfare and education managers of all 16 clubs, as well as representatives from the NRL and their own welfare and education subcommittee, met in Sydney. Seuseu represented the Warriors at a sombre, yet constructive, conference.
The NRL have formerly required clubs to have someone in a welfare role since 2000 but this has since turned into a fulltime position because of the introduction of the under-20s competition and the need to educate and manage young players. Career coaches have recently become another requirement at each club.
Seventeen individuals have played more than 300 first-grade games. But for every Darren Lockyer, who holds the record with 355 across a 17-year career, there are countless others whose NRL careers are fleeting. The average lifespan of an NRL player is 43 games, which is less than two full seasons.
The brutal reality is that around only one in 10 who get signed as rookies won't make it to the NRL and this is spelled out to each new recruit. It's a large part of why each under-20s player must participate in education or work around training or they can't play.
It's Seuseu's job to assess each individual when they come to the club and build a risk-assessment profile. They are all required to attend a rookie camp, when issues like gambling, women and alcohol are discussed, and workshops are held with organisations like the Black Dog Institute to tackle mental health issues. Players and club staff members are also offered free counselling services.
Mental health was once swept under the carpet, and teams or players used to "drown their sorrows", but it has helped that some former players are willing to talk about their own experiences.
Preston Campbell, who battled depression, and Owen Craigie, who struggled with gambling and his inability to live up to huge expectations, are two and former Warriors hardman Tony Tuimavave has talked about his problems.
"What we are dealing with around depression and some of the catastrophic consequences of depression is that those things are a huge problem in society," says NRL spokesman John Brady, who sits on the NRL's welfare and education committee. "There's always been this view that footballers can't suffer from that. The reality is we know they can because everybody can. People can make a mistake and say this is something happening in football. The truth is, this is something happening in society. We are conscious that, as exciting as football may seem, it's no escape from it."
A recent survey of 100 players by Rugby League Week revealed one in five admitted to having suffered depression.
Welfare officers are required to hold a mental health certificate, which is more about recognising warning signs rather than treating them, but this can often be difficult when each club has 100 players on their books.
"When people come to the club, they often don't come as angels," Seuseu says. "They often come with baggage and it's a matter of working with them."
Sometimes clubs don't recognise the signs. Fotuaika joined the Wests Tigers in 2011 and, at 20, was seen as a promising league player.
He tore a pectoral muscle lifting weights in pre-season in March and was found dead later that day.
Teammate Ben Murdoch-Masila has since revealed Fotuaika was under a lot of pressure, because his partner was pregnant and because of a feeling he had to provide for his family.
It is a strong motivation for many, including Warriors centre Konrad Hurrell who sends money back to his family in Tonga. While not an obligation in Pacific culture, it is something most want to do.
Cultural and familial issues are two things the NRL and welfare officers are trying to understand better. The NRL has undergone considerable change over the past decade and in 2011 30 per cent of contracted players were of Pacific Island heritage even though speakers of Pacific languages accounted for less than 0.3 per cent of the Australian population.
That Polynesian blend has always been strong at the Warriors, and many players can still be close to family, but for many at Australian clubs they can feel disconnected and lonely.
Often players can be promised the world but those promises can seem empty when life and league doesn't pan out the way they had hoped and expected. But it's not restricted to Pacific Islanders.
"Sometimes it's really hard to avoid that," says Warriors recruitment manager Dean Bell, who played a key role in setting up the welfare programme at the club. "That's part of life, let alone professional sport. Sometimes when they go to Australia, they don't have those same support mechanisms around them and level of understanding from non-Pacific Islanders. That can be difficult.
"It's something that's being addressed and I really think the NRL are doing fantastic work on the education and welfare side. I was talking to a coach in the UK the other day about the things that we do and he was just amazed," he says.
"We will always want to do more. One suicide is one too many. I know clubs will review what they are doing and look at whether there was something they could have done but, unfortunately, it happens all too often in society.
"When it happens with rugby league players, it stands out even more. You can put all the workshops and presentations in place but you don't really don't know what's going on in people's minds.
"Sometimes it's educating families as well as players. Sometimes families can put pressure on young players and that's not easy for them to deal with," says Bell.
The NRL spend around A$4.6 million annually on welfare and education programmes.
"We are already going as hard as we can," Brady says. "If we can go harder, we will but we think what we do is bringing real benefits and a lot of it is ground-breaking work."
Hard yards
• Aspiring players are told at rookie camps that only one in 10 will make it to the NRL.
• The average lifespan of an NRL player is 43 games. Darren Lockyer played 355 games across a 17-year career.
• 30 per cent of contracted players in 2011 were of Pacific Island heritage.
• A recent survey of 100 players by Rugby League Week magazine revealed one in five admitted to having suffered depression.
- APNZ