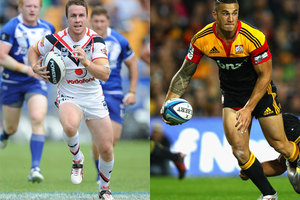 Join us tonight as we bring you live coverage from Auckland of the Super Rugby and NRL matches taking place.
At the ECOLight Stadium in Pukekohe the Chiefs will be looking for their ninth consecutive Super Rugby win against the visiting Lions at 7.35pm
While at Mt Smart Stadium the Warriors will be hoping to get their season back on track when they take on the Broncos at 7.30pm.
Click below for live updates.