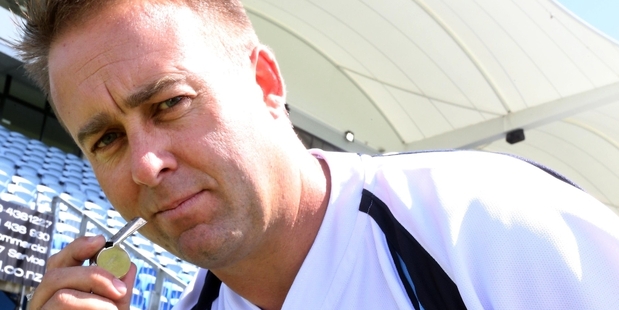 Northland rugby referees are being educated on how to deal with abusive players and spectators after a stern warning was sent to players and spectators with two 12-month bans being dished out.
For two years now there has been little to report around referee abuse, much to the credit of players and spectators, which makes these latest incidents concerning for Northland rugby referee education officer Kyal Collins.
He said the incidents, which happened in three consecutive weeks recently, saw an under-19 player in the Bay of Islands premier competition slapped with a 12-month ban for taking exception to a referee's call in an abusive manner.
A similar incident saw another 12-month ban, this time for someone in Whangarei in an under-18 game.
Meanwhile a spectator was banned from all Whangarei District Council grounds after being abusive towards players until the referee stepped in, at which point the abuse was directed at the referee.
"They were bad incidents [in the Bay of Islands and Whangarei], hence the 12-month bans but other than that there's nothing - and it's right across Northland," Collins explained.
Collins believes there isn't any particular reason for this happening, but says it is frustrating because referees are involved on a volunteer basis.
"The referees are there doing a job on a voluntary basis and they're being threatened after they've done their voluntary job.
"They're refereeing the rules or what they're seeing and the spectators are taking exception to that."
Currently there was a recruitment campaign running for Northland rugby referees, but Collins said telling abusive supporters to pick up a whistle if they think they can do a better job wasn't going to be the answer.
"After the Kensington Park issue - where a referee went directly to a person who was being abusive to the players in that game, as soon as he did that [the spectator] turned his abuse to the referee, then he approached the referee after the game and threatened him.
"We don't want our referees doing that.
"We want [referees] going to the clubs and reporting it to them to deal with it at a club level. We want our referees to avoid confrontation and let the club deal with it.
"Luckily we haven't lost a referee from it, because that is a flow-on effect.
"We have a recruitment programme happening at the moment and it is hard enough picking [referees] up without dropping them."
Collins added that players and spectators should be respectful to referees and ultimately without them the game wouldn't happen.
"It's important for us [to keep referees involved] - if we have better referees we have better rugby, better community."
Collins invited anyone who was keen to pick up a whistle rather than be on the sideline to contact him on 027 645 3175 or kyal.c@northlandrugby.co.nz.