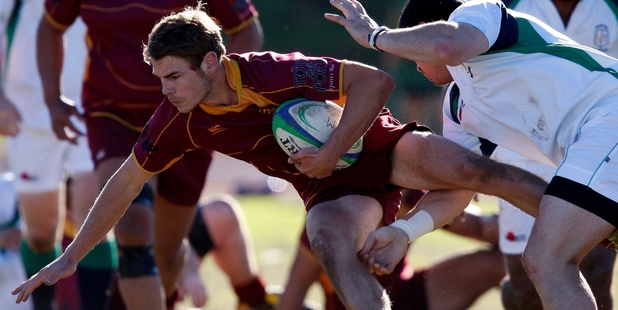 Southern Districts Premier rugby kicks off this weekend with the replay of last year's final, between champions Mid Northern and runners-up Hora Hora, the feature match of the opening round.
Both sides have new coaches, with Milton Going back at the helm at Mid Northern, while Doug Te Puni takes over at Hora Hora for the first time since winning the title in 2008.
Both coaches want to win the competition and a first-up win at Hora Hora Park today will boost one of their aspirations.
Te Puni said the last-minute loss in the 2013 final had given the squad extra incentive in their build-up for the season.
"The thought of coming second again is what spurred me on to coach the team this year and we have prepared well, unlike other Hora Hora teams. We started our preparation in November of last year, so we're hoping to get the season up and running against Mid Northern," he said.
Hora Hora have traditionally been slow starters in the competition but Te Puni reckons they have the team to win the title, it's just a matter of making them believe in themselves.
Mid Northern are wary of a fit Hora Hora, particularly as coach Going said the early start to the season had seen some players struggle to make the transition from the beach to "winter" training.
Old Boys Marist, who were semifinalists last year, will be hoping for a comfortable win over Hikurangi, who just escaped finishing bottom by one point.
Hikurangi coach Quentin Cherrington has a young developing side short on experience. He issued a brief "no comment" about former Hikurangi players Bronson Murray and Justin Davies' decision to join the Western Sharks this year.
New coaches and new personnel will continue to be talking points of other first round clashes, with the strengthened Western Sharks taking on Wellsford at Centennial Park. The two teams are old rivals and, with a winning start on the line, expect a close, physical battle.
Kamo have the home advantage against Waipu but because the rugby is starting before the cricket season has finished, they will play at Kamo High School today at 2.15pm. Mid Western played their opener against Otamatea under lights last night at the Maungakaramea Domain, to avoid a scheduled cricket match on the ground today.
With an early start to the competition, coaches have been unwilling to play too many warm-up games on the hard grounds and many will be hoping to escape a high injury toll this weekend.